Louisville Cloud Document Management
Many Louisville companies have a need for a system that stores and indexes their documents so that they can be accessed at a later time. Previously the process involved scanning documents to portable storage devices like USB drives or compact discs. But cloud storage service options have made things easier.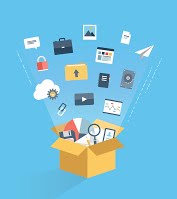 The problem with storing documents on portable storage devices is that they are easily stolen, specifics within documents are hard to find, others have to pass around the media to make changes and the only way to control permissions is to ensure custody of the portable device.
With cloud storage and document management, your company's documents are safe, secure and accessible at any moment that your company and it's employees need them throughout any day from anywhere. The documents are scanned and indexed so that they are completely searchable.
In addition, documents can be added to, commented on and re-saved by multiple employees of your organization. It is the ultimate tool in organization and collaboration for any business looking to streamline workflow.
Louisville document scanning provides cloud document management services and software to fit your business' needs.
Get Free Quotes on Cloud Storage Services in Louisville
Ready to move your files into the cloud? Call our Louisville cloud storage experts at (502) 473-6442 or fill out the form on the left and we'll help you find a secure and reliable solution for your digital storage needs.